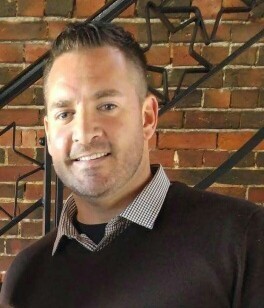 Marc is proud to serve as Commissioner of the Yawkey League in 2016 after one year as a Member of the YBL Board of Directors in 2015. Marc retired from the Yawkey League after the 2014 season after a 19 year playing career with the Somerville Alibrandis franchise. Marc helped the Alibrandis franchise win 15 championships in his career both on the mound and at the plate. He won the Yawkey League MVP Award in 1997, 2002, 2004 and 2006; the YBL Finals MVP award in 1999, 2001, 2006, 2007 and 2012 and was named the YBL All-Star Game MVP in 1997 after hitting a homerun over the Green Monster at Fenway Park. He is also the author of both a no-hitter, a perfect game, and in 2006 a Triple Crown season.
Marc had stand-out career at Matignon High School in Cambridge where he was the MVP of the Catholic Central League in 1993 as well as a member of both the Boston Globe and Boston Herald All-Scholastic teams. He capped off his high school career helping Team USA win an international tournament in Adelaide, Australia. After high school he would move on to Providence College where he was a Big East Champion and All-American in 1999. That year he would win the Big East Pitcher of the Year Award as well as the Most Outstanding Player of the Big East Tournament. He also pitched for the Chatham A's in 1998 while becoming a Cape Cod League Champion.
A Cambridge native, Marc now lives in Norwood with his wife Michelle and daughter Morgan. He is a Placement Consultant with Lightwave Partners in Waltham, Mass.