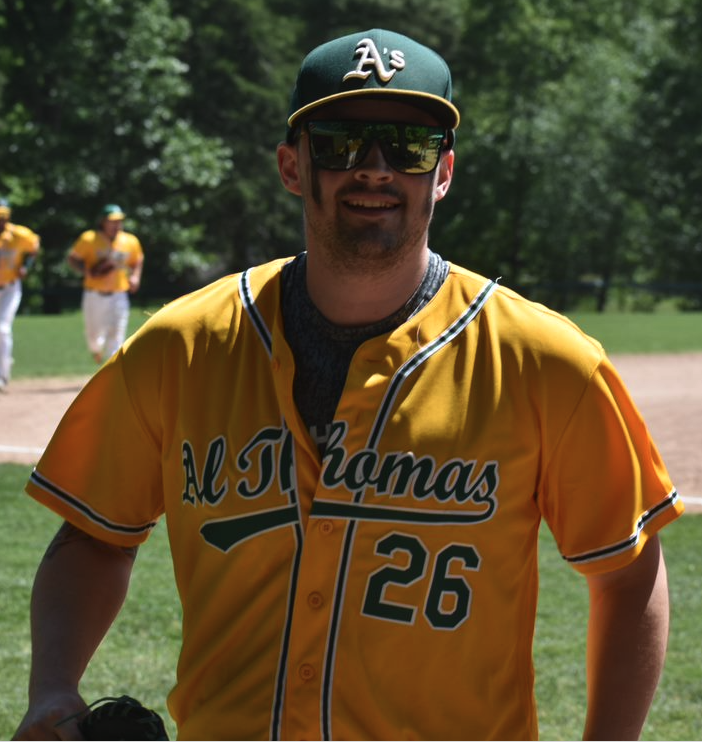 Matt Rothermel of the Al Thomas Athletics is the winner of the 2023 Carl Yastrzemski Most Valuable Player.
Matt Rothermel earned the MVP by not only being one of the best pitchers in the league, but having an outstanding year offensively.
His .476 batting average league the lead. Rothermel also lead the league with 7 doubles, a .568 OBP and a 1.187 OPS. His 30 hits and .619 slugging were second in the league.
On the mound, Rothermel pitched in 7 games posting a 4-1 record with a 1.79 ERA. Over 27.1 innings pitched, he allowed only 18 hits and 14 walks while striking out 35.
2023 was Rothermel's third season with Al Thomas. He helped Al Thomas win back to back championships in 2021 and 2022. In addition to winning the MVP award this season, Rothermel also won a Silver Slugger.
Congratulations Matt on a great season.
The results of the voting can be found here.
MVP Award Results