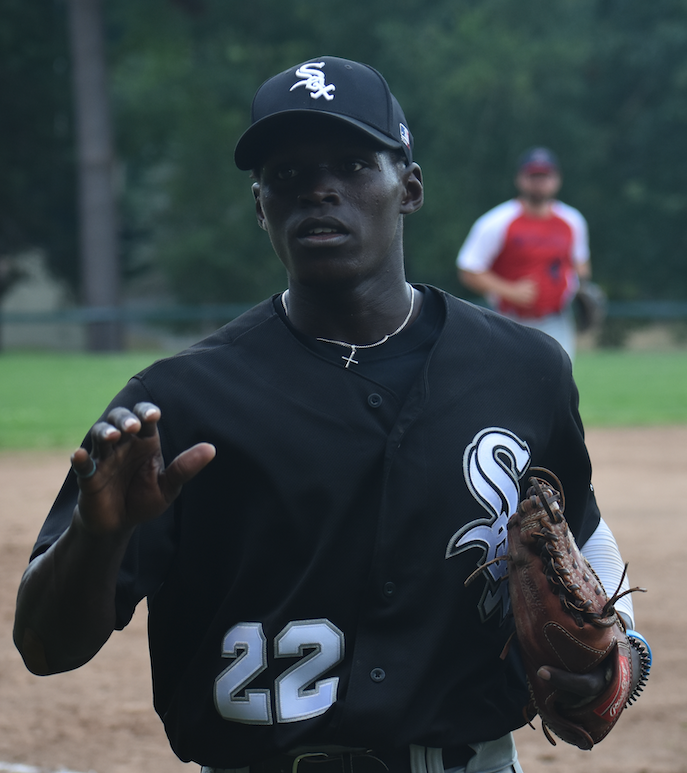 The winner of the 2023 President's Award is Justine Makisimu of the Brighton Black Sox.
Makisimu is a player whose talent on the field and character off the field well represents the core values of the Yawkey League. And according to YBL President Dave McKay "You can count on Justine's leadership between the white lines and beyond. He is the everything player a team needs to succeed. It is for his championship caliber attitude and leadership skills that Justine is presented the 2023 President's Award."
Makisimu's first year in the league was the Covid shortened 2020 season. He would miss the entire 2021 season rehabbing a knee injury. Makisimu returned to the field in 2022 played in all 24 games posting a .378 batting average with 25 runs scored, 23 runs batted in and 16 stolen bases. In 2023, Makismu was moved to lead off, where he would steal 24 bases and score 36 runs in 22 games to help the Black Sox secure the number one seed entering the playoffs. And while a family vacation meant missing the semifinal round in the playoffs, Justine would return in time to help the Black Sox clinch the YBL championship.
Congratulations Justine and a well deserved award.