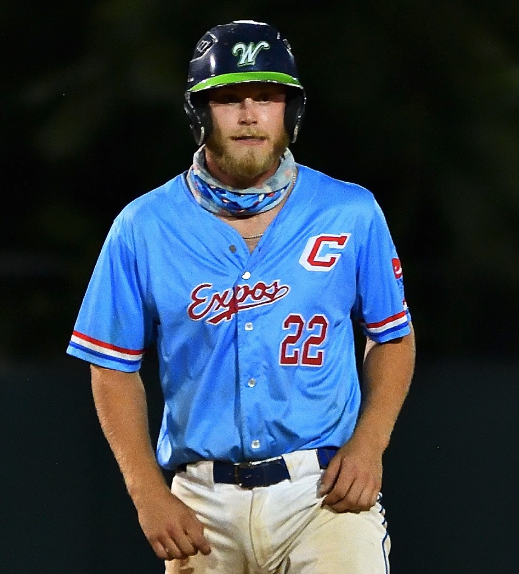 Derek Adamson of the East Boston Expos is the winner of the 2020 Johnny Pesky Rookie of the Year. While playing in 10 of the Expos 14 regular season games, Derek hit for a .485 average scoring 11 runs while driving in 14. Defensively Derek caught one of the league's best pitching staffs that only allowed 17 earned runs.
While a member of the Assumption baseball team, Adamson played for the Worcester Bravehearts in the Futures League in the summer of 2018 and for Top Speed Baseball in the Golden State Collegiate Baseball League in summer of 2019.
In addition to winning the 2020 Rookie of the Year award, Derek also won the Silver Slugger for catcher. Congratulations Derek on a great rookie season.
The results of the voting can be found here.
Rookie of the Year Award Results