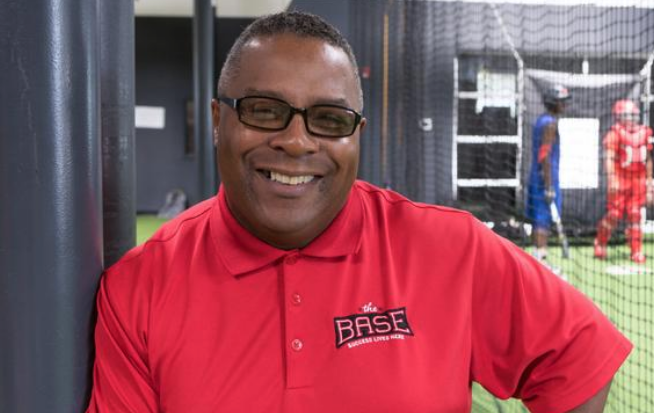 The 2020 winner of the Tom and Jean Yawkey Appreciation Award is Robert Lewis, Jr.
Lewis is the founder and the CEO of The BASE which was founded in 2013. The BASE combines exceptional athletic training and competition with academic and career resources to put urban youth on pathways to success.
Along with his son Stephen brought a new franchise to the Yawkey League in 2020. The BASE would make the playoffs in their first year.
In March of 2020, Lewis was hospitalized with complications from COVID-19. After nearly of month of rehab at the Boston Medical Center and Spaulding Rehabilitation Hospital, Robert has recovered and continues to be a strong presence in the community.
In July, Lewis was appointment to the University of Massachusetts Board of Trustees. Also in July, Lewis joine Governor Charlie Baker and Mayor Marty Walsh to throw out the first pitch at the Red Sox 2020 Home Opener.
The Yakwey League is proud to have him as a member and honored to present him with this award.