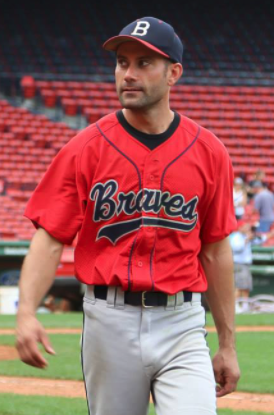 The winner of the 2021 Dan Tarpey Gentleman of the Year is Stephen Robb of the Brighton Braves.
After taking some time away from baseball, Stephen Robb joined the Brighton Braves in 2012. Robb has since become a loyal supporter of both the Braves and the Yawkey League. Robb has become a big part of the amateur community as a whole participating in several 100 Inning Games to help raise money and awareness for the fight against ALS.
Congratulations Stephen on a well deserved honor.