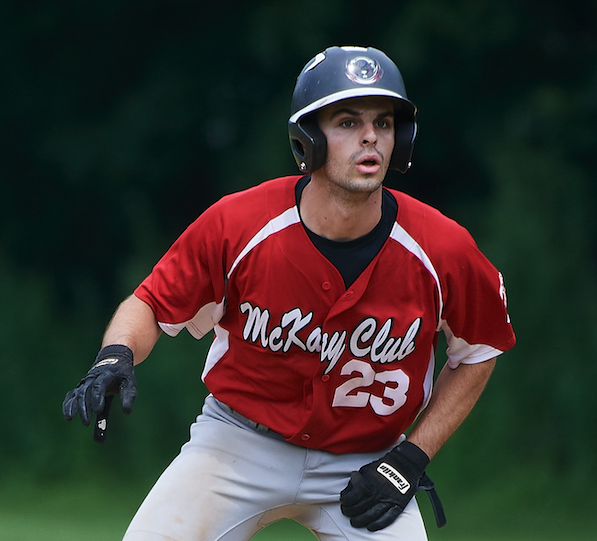 Ted Schoenfeld of the McKay Club Beacons is the winner of both the 2021 Carl Yastrzemski Most Valuable Player and the Johnny Pesky Rookie of the Year.
Playing in 27 of the McKay Club's 28 regular season games, Schoenfeld collected 42 hits on his way to a .494 batting average. Schoenfeld scored 33 runs and drove in 14 runs helping the McKay Club reach the post season as the fifth seed.
Currently a student at MIT, 2021 was Schoenfeld's first season with the McKay Club. In addition to being named MVP and Rookie of the Year, Schoenfeld also won Gold Glove and Silver Slugger Awards in the Outfield.
Congratulations Ted on a great season.
The results of the MVP voting can be found here.
MVP Award Results
The results of the Rookie of the Year voting can be found here.
Rookie of the Year Award Results