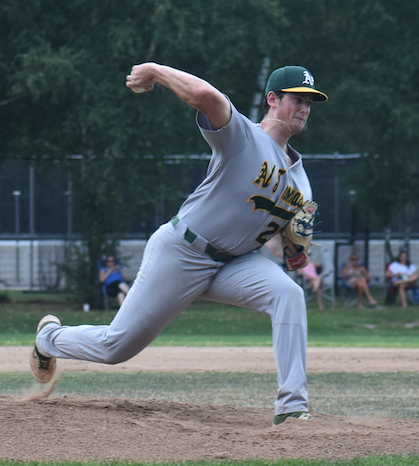 The 2022 David Ortiz Postseason Most Value Player was awarded to Jay Gamboa of the Al Thomas Athletics.
During the postseason Gamboa appeared in four games. Obin went 3-0 in three starts and picked up a save in his only relief appearance.
In the best of five semifinal round, Gamboa started and won Game 1 against the Brighton Braves. In that game Gamboa would allow 0 earned runs on 4 hits while striking out 18 with 0 walks.
In the best of seven finals, Gamboa appeared in three of the five games pitching 13.2 innings. He started and earned wins in both Games 1 and Games 4. He would also pick up a save in Game 5 to clinch the championship.
Congratulations Jay. It was an outstanding performance.