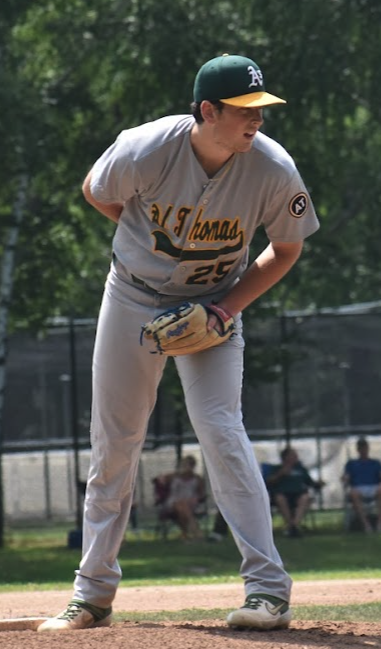 The 2022 winner of both the Pedro Martinez Pitcher of the Year and Johnny Pesky Rookie of the Year is Jay Gamboa of the Al Thomas Athletics.
Pitching as part of a staff that posted a league best ERA of 1.50, Gamboa made 7 appearances and posting a 5-0 record. In his 38 innings pitched Gamboa would only game up 2 earned runs for a 0.33 ERA. Gamboa only allowed 29 hits and 4 walks while striking out 84.
While the pitcher of the year award is a regular season award, Gamboa continued his great pitching into the postseason. In the playoffs, Gamboa threw 20.2 innings over 4 appearances posting a 3-0 record and recording 1 save. That save came in game 5 to clinch the championship having just thrown a complete game the night before. For his efforts in the playoffs, Gamboa would be named the David Ortiz postseason MVP.
Gamboa played four years at Skidmore College before playing out a final grad year at Duke.
Congratulations Jay on a great season.
The results of the Pitcher of the Year voting can be found here.
Pitcher of the Year Award Results
The results of the Rookie of the Year voting can be found here.
Rookie of the Year Award Results