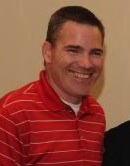 David Treska is the founder and team President of the Somerville Highlander Alumni / Alibrandis Baseball Club, founded in 1990. The team has won a record 14 Yawkey Baseball League Championships in the team's 25 year history. The club also enjoyed National Recognition, starting the 2003 Season as the 11th-ranked team in the United States and in 2010 as the top rated #1 team in the country by the National Semi-Pro Baseball Association.
As a player, David was an 1988 Greater Boston League All Star in his senior season at Somerville High School and went on to captain the Bunker Hill Community College baseball team in 1989-1990. He later served as Assistant Coach at Newbury College in 1999 and as Head Coach at Bunker Hill from 2000 through 2002. In 2000, leading the Bunker Hill team to the Championship of the Yankee Small Conference.
Treska first played for Henry's Baseball Club in the then Junior Park League in 1988 and '89. The following season David was granted a franchise in the newly named Yawkey Baseball League and started the Somerville Highlander Alumni Baseball Club. As a player he went on to win two Gold Gloves and play in six All Star games, three of which were at Fenway Park and was a member of eight of the team's YBL Championships. In 2013, David was selected for induction into the National Semi-Pro Baseball Hall of Fame. Dave has served on the Yawkey Baseball League Board of Directors since 1996 as Secretary, and has been instrumental in the continued growth of the league.