Hitting Star – Ben Isaak – Brighton Braves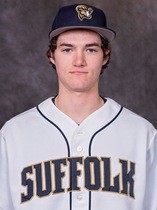 Yawkey League rookie and Suffolk University Sophomore, Ben Isaak, has gotten off to a solid start this season for the Brighton Braves. Ben is coming off a great Sophomore season for the Rams where he batted .288 with 32 hits, and 18 RBI. Ben has carried the success of his Sophomore season with the Rams right into his Yawkey league season with the Braves where he has begun the season hitting with a .429 BA, six hits, two doubles, and four runs scored. Ben's best game of the two week stretch came against a tough Stoneham Sabers team where he went 1 for 3 at the plate hitting a big 2 run double. Ben is in the top 5 in the league for Hits, Doubles and runs scored while also top 10 in the league for Average and OPS. Ben has taken a strangle hold on the number two spot in the Braves lineup where he joins a revamped Brighton Braves lineup. The Braves coming off a championship season hope Ben can be a key piece to them making a bid at a repeat YBL title in the 2019 season. Keep an eye on Ben Isaak for the 2019 season!
Pitching Star – Brenndan Rogers – Savin Hill Dodgers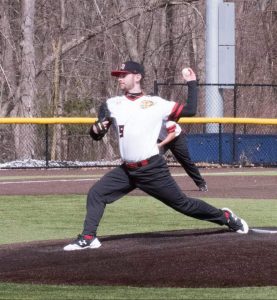 Brenndan Rogers of the Savin Hill Dodgers, now a 2-year veteran is finding great success on the mound early in the 2019 season. Brenndan coming off a 50 inning Junior season at Eastern Nazarene College has carried that over to the YBL for the Dodgers, going toe to toe with two of the top 5 offenses from the previous 2018 season in the McKay Club Beacons and the South Boston Saints. Brenndan got the Dodgers off to a great start to the season with a strong 5 inning opening night winning performance against the South Boston Saints scattering 5 hits and only allowing 2ER while striking out 5 saints. Brenndan followed up his opening night performance with a no decision in which Brenndan carried a no hitter into the 6th inning against a very tough McKay Club. Brendan ended up allowing 2 hits, 1 run while striking out 5 against the Beacons and although Brenndan didn't earn the victory, the Dodgers did!