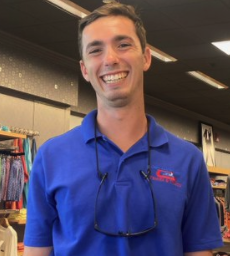 Ryan Obin of the Al Thomas Athletics is the winner of the 2021 Pedro Martinez Pitcher of the Year.
Pitching as part of a staff that posted a league best ERA of 2.36, Obin would make 7 appearances and post a 5-0 record. Over 38 innings pitched he would only give up 3 earned runs for a 0.55 ERA. Obin only allowed 20 hits and 11 walks while striking out 52.
While the pitcher of the year award is a regular season award, Obin continued his great pitching into the postseason. In the playoffs, Obin threw 21 innings over 5 appearances posting a 4-0 record and recording 1 save.
A graduate of Wentworth Institute of Technology where he played four years of baseball, Obin was in his first year with Al Thomas.
In addition to winning the Pitcher of the Year, Ryan also won a Gold Glove and was named MVP of the post season. Congratulations Ryan on a great season.
The results of the voting can be found here.
Pitcher of the Year Award Results