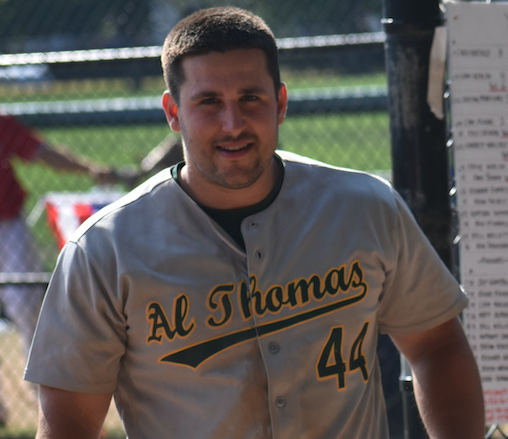 Cam Plank of the Al Thomas Athletics is the winner of the 2022 Carl Yastrzemski Most Valuable Player.
Playing in every regular season game for Al Thomas, Plank collected 40 hits on his way to a .506 batting average. Plank scored 23 runs and drove in 26 runs to help Al Thomas reach 21 wins for a second straight season. Plank's .506 batting average led the league as did his 9 doubles and 26 RBI.
In addition to being named MVP, Plank also won Gold Glove and Silver Slugger Awards for Catcher.
Congratulations Cam on a great season.
The results of the MVP voting can be found here.
MVP Award Results