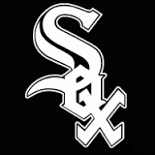 The Brighton Black Sox defeated the Al Thomas A's in five games to capture the the 2023 YBL Championship.
Scott Nosky was named the Playoff MVP. Nosky was 3-0 in the playoffs pitching 16.2 innings only allowing 6 hits and five walks while striking out 28. Nosky won one game in the semifinals against the Brighton Braves. And was 2-0 in the finals winning both Games 1 and Game 5.
Congratulations to John Griffith and the entire Brighton Black Sox organization on a well played finals.