PITCHER OF THE WEEK: Dan Shaw – South Boston Saints – #14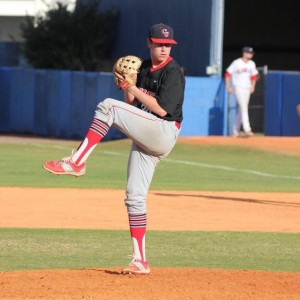 Earning this edition of the Pitcher of the Week is Dan Shaw from the Saints, who threw his first career YBL shutout with a 3-0 win over los Bravos last Wednesday. Shaw (could be him above) improves his record to 3-2, giving up only 4 hits and 4 walks with 2 strikeouts as the Saints look to lock up a playoff spot over the next few games.
Fantasy Impact: Shaw becomes yet another player added to the list of rookies submitting their names to future YBL Fantasy draft boards as he is currently unowned. A rough outing earlier in the year has skewed his stats a bit, but he's been getting the ball on a regular basis for the Saints (and batting a grotesque .500 on the season).
SABERS OF THE WEEK:  Derek Pizzaro – #5 / Tommy Lenane – #22 – Stoneham Sabers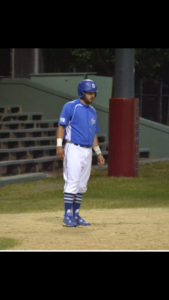 Our initial Player of the Week goes to Derek Pizzaro from the Sabers, following a week where had had multiple hits in 4 straight games. On the week, Derek was 9-for-15 with 6runs, 6rbi and 3 steals, helping the Stahls plow through the Rockies, Knights, Braves and Maddogs in the midst of a 7-game winning streak.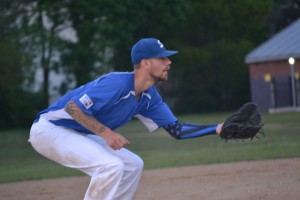 Sharing the honors is Tommy Lenane, also of the Sabers. In the same set of games, Tommy batted 7-for-15 but with a jolt of pop. Providing the driving force of his 6 runs and 6 rbi, Tommy belted home runs in the Stoneham wins over the Knights and Maddogs. However his most important statistic for the season will be the arrival of his new baby boy Thomas Patrick. Congrats to Tommy and Mommy!!
Fantasy Impact: It has become increasingly apparent that the YBL Fantasy League needs to install some form of waiver system. For every injured Wong or lost somewhere in the Green Mountains Graham, there's a handful of Rodriguez, Zavolas, Pizzaro and Lenane waiting to be picked up.  With this latest binge, Pizzaro has picked up to a .333 avg to go with 25 runs and 10 steals. So many stats to be had………and his name is like pizza, which can only be a good thing. Lenane has made his own improvements, boosting his season average to .371 with 8 extra-base hits, 18 runs, 18 rbi and is currently the 2016 league leader in child production.