Our next installment of the Players of the Week features a pair of stalwarts who have been terrorizing the league for years…..two of the most feared competitors in the YBL.
PITCHER OF THE WEEK: Mike Smith – Brighton Braves – #17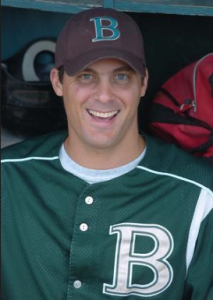 In his lone start of the week, Mike Smith straight dominated the South End Astros with a complete game shutout. Smith allowed only 3 hits….to the team leading the league with 14 HRs on the year….and struck out 10 (with no walks) along the way.
Fantasy Impact: A shutout to go along with a nice WHIP-dip should help Dirty Sandinis (mgrs: Nate Laliberte / Chris Santosuosso) make up a little ground. Following up this effort with another shutout against the Beacons this past Monday, the first pitcher taken in the draft has proven his worth. Smitty is now 5-3 with a 1.17 era and 1.106 whip on the season, and leads the league in innings pitched and strikeouts.
PLAYER OF THE WEEK:  Freddi Carrera – Al Thomas Athletics – #4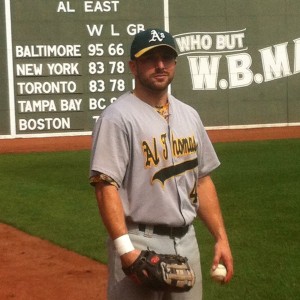 Yet another ho-hum week for Carrera, as he goes 10-for-17 (.588 avg) with a triple, 6 runs, 5 rbi and 2 steals over 5 games in the midst of an 8 game winning streak for the Athletics.
Fantasy Impact: Another first-round selection, Freddi has not only been the table setter for the Athletics, but has also been the meat and potatoes for the Deane Street Hooligans (mgr: Travis Adams). With just a few games left, the Hooligans have been trouncing the YBL Fantasy League in most offensive categories, most of the credit due to Carrera's stat line: .440 avg, .571 slg, 1.119 ops, 28 runs, 29 rbi and 17 steals. At this point of the season, Freddi is arguably (and I use the word 'arguably' somewhat loosely) the front-runner for 2016 YBL Most Valuable Player. As of this posting, the Athletics have clinched the #1 seed in the YBL playoffs.
Honorable Mention: Rookie Ted Downing is making a name for himself in YBL circles, and had a solid past week going 5-for-9 in 2 games for the South Boston Saints as they make their playoff-positioning push down the stretch. In those 2 games, Ted collected an extra-base hit of each variety to go with 3runs and 4rbi. On the season, Downing has thrown his hat into the ring for Rookie of the Year consideration, boasting a .392 avg, 1.017 ops and 15 runs in 15 games.