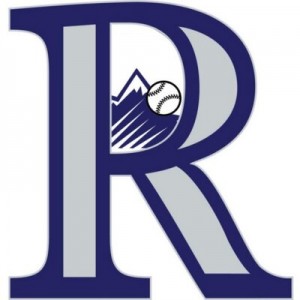 Revere Rockies
2014 Record: 24-8
Ted Williams Division Runner-ups
Season Review:
The end of their 2014 campaign was arguably the most heartbreaking in the team's history, but it was galvanizing and has only increased the sense of family that has developed around the team in the past few seasons. This is evident in the markedly low turnover experienced this offseason. Families stick together, and this one is ready for spring.
Key Losses:
– John Young will be missed this year as he has relocated for work, but we plan to have him back in 2016. Attempting to fill his roll will be several new faces but they will surely find they are tall shoes to fill. Revere will have to find a way for more "free stuff" in 2015.
– Revere loses Rich Wlodarczyk to relocation as well. His bulldog mentality will truly be missed. You don't just replace a Woody. The new arms will have big shoes to fill.
– Mike Hicks will be moving on from the Rockies. We wish him all the best
Key Additions:
– The biggest news of the offseason is that they will again be joined by 2013 League MVP Luis Rodriguez, who missed the last season recovering from surgery. Luis' presence should really set the tone for an already formidable Revere lineup.
– Revere will add 2 new young arms to the pitching mix, in Andrew Wells and Jake Kelley. Both will be counted on to log important innings if Revere intends to make a playoff push come August.
Season Outlook:
The 2015 edition of the Revere Rockies looks a lot like the 2014 edition, returning all but one of the 2014 playoff Roster. Revere is excited to unite former league MVP Luis Rodriguez alongside reigning MVP Tom Englehardt. Revere will also turn to Bobby Foote to build off his 2014 campaign seeing him lead the YBL in RBIs. If Rockies veterans Chris Hartery and Sean Glavin can cement the middle of the lineup the Revere offense should be amongst the league's best.
The top end of the pitching staff returns mainly unchanged. Veterans Adam Del Rio and Chris Sandini have combined for 20 Rockies wins over the last three seasons, and will again be joined by Alex Wong and Alex Torres who both turned in ERAs under 2.00 in their 2014 campaigns.