PITCHER OF THE WEEK: Jonathan Matos – South End Astros – #13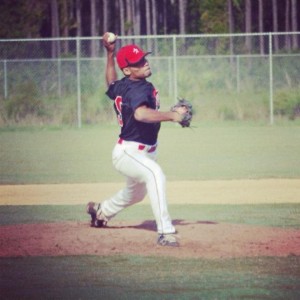 The Pitcher of the Week award goes to Matos from the South End, who spun a complete game 2-hit shutout against the McKay Club on Thursday. Jonathan struck out 5 Beacons while walking only one en route to his  first win of 2016.
Fantasy Impact: This first win for Matos helps to bolster the already strong rotation for Team 'Chicks Dig the Wongball' (mgr: Mike Maguire). The win brought his era down to 3.59, and more production from Matos should help this team contend for top pitching staff in the fantasy league.
PLAYER OF THE WEEK: Billy Uberti – Brighton Braves – #6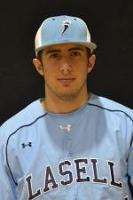 This edition's 'Player' is Billy Uberti of the Braves. In just 2 games last week, Billy  was a sizzling 6-for-7 at the plate including a double, 2 homeruns, 5 runs scored and 7 rbi (and then topped it off by starting this week with another homerun and 2 rbi).
Fantasy Impact: A 2-time defending Silver Slugger Award winner and 3-time defending Gold Glove Award winner (for 1st basemen), this hot streak couldn't come at a better time for Team 'Hold the Door' (mgr: Jon Morse). Uberti is now hitting .405 with 11 runs, 17 rbi and 6 extra-base hits. Morse's squad has been festering at the bottom of the offensive categories, so this infusion of run production couldn't come at a better time.