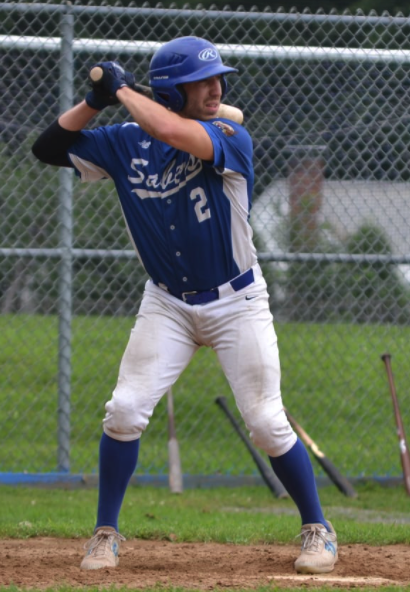 Matt Consigli of Stoneham Sabers
The Yawkey League is proud to announce the winners of its 2021 Silver Slugger Awards.
Every award winner this year is a first time winner. Of the winners six are first year players. In addition to winning a Silver Slugger this season, Cole Whitehouse, Ted Schoenfeld and Zach Hatfield were also awarded Gold Gloves.
Congratulations to all the winners.
2021 Silver Slugger Award Winners
| Position | Player | Team |
| --- | --- | --- |
| C | Cole Whitehouse | Brighton Black Sox |
| 1B | Bill Donahue | Al Thomas Athletics |
| 2B | Joe Colucci | Brighton Black Sox |
| 3B | Jacob Perez | Al Thomas Athletics |
| SS | Matt Consigli | Stoneham Sabers |
| OF | Ethan Gofstein | East Boston Expos |
| OF | Ted Schoenfeld | McKay Club Beacons |
| OF | Zach Hatfield | Al Thomas Athletics |
| DH | Alex Klapes | Brighton Braves |
Each franchise nominates players from their own team. Each franchise then votes for one player at each position, expect outfield. Each team casts votes for three outfielders. The results of the voting can be found here.
Silver Slugger Award Results