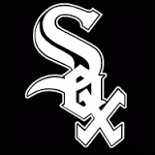 Brighton Black Sox
2014 Record: 15-16-1
Ted Williams Division 4th place
2014 Season Review:
The 2014 season brought several new faces to the Brighton Black Sox. While there was some level of uncertainty surrounding the amount of turnover, there was still a great deal of optimism in the promise of what could potentially be there.   Inconsistency reigned in the early months of the season.
While the Sox struggled early to beat the teams at the standings, the Sox were able to find enough wins to make it back to the playoffs for the first time since 2011. In the playoffs, the Sox would face off with the eventual champion Somerville Alibrandis. Despite solid albeit losing efforts in Games 1 and 2, the Sox would end up being swept in three games.
2015 Season Preview:
Losses —
Despite efforts to change his mind, it appears that Sox will enter the 2015 season without the services of Billy Reichmann.     Billy was often the driving force behind much of the team's success over the years.
Billy's leadership will be missed both on and off the field.
Additions —
While the Sox are still working to add some depth to the roster, there have been a couple of off season additions.
Joe Loynd has returned to Massachusetts from Tennessee and will be joining the Sox.   Joe played college baseball at Brandeis and has been playing in Memphis area league while living in Tennessee.
While technically an addition, the return of the Kevin Hopwood can be seen more of a homecoming. Hopwood played for the Sox in 2013.   When a few of the Sox players became coaches on the Lesley University coaching staff, Hopwood was forced to find another team for the 2014.   After playing the 2014 season with the West Roxbury Nationals and finishing his senior year at Lesley, Hopwood returns to the Sox where he belongs.
Season Outlook:
The Black Sox enter the 2015 season with a great deal of optimism, as they return the core group of players from the last year's playoff team.
Pitching will once again be the strength of the Sox.   The rotation will again be anchored by veterans J.T. Ross, Matt Nicholson and Jared Rooney, with Joe Shebertes and Collin Geagan providing much needed depth.
The Sox offense will look to build on the solid first seasons of Kurt Beulke, Adam Sudbeck, Billy Cather and Will Cousins while looking for bounce back years from veterans Cam Owens, Tim Varakis, Aqib Shah and Will Baker.