For the first time in the history of the Yawkey Baseball League we announce the official Yawkey Baseball League Hall of Fame Commemorative ring.  After most seasons, the Yawkey League Champions order rings to celebrate that particular championship season.  Why not celebrate your Hall of Fame Career in the same fashion???  With the help of Legend Rings www.legendrings.com, our own Dave Treska has designed a great ring for purchase.
The only thing better than sitting around telling people how great you were in the YBL is doing so with some bling to prove it!!!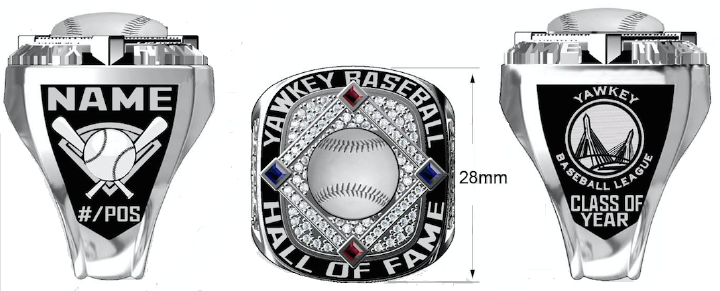 You can access the order form on the Yawkey League website at www.yawkeybaseball.com/shop/hall-of-fame-rings or by calling or emailing Kyle Ferbey from Legend Rings at (780) 994-8700 and kylef@LegendRings.com, respectively.