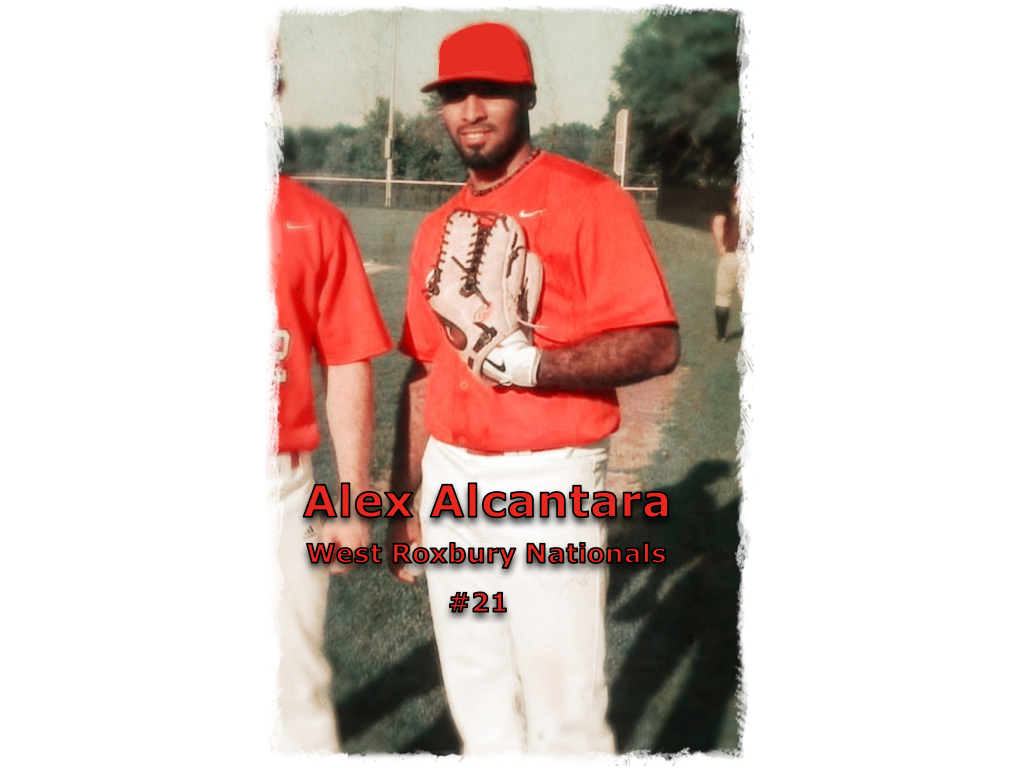 Whether it was an athletic play in the outfield or a moonshot off his bat, it's very likely that
Alex Alcantara
caught your attention when you watched the Nationals last year. He slugged .396 and stole 13 bases without being caught. Alex also led his team in doubles (9), runs scored (22), and hits (25). He will begin the 2014 season with the Nats until it's time for him to leave for basic training with the Army.
Position: Outfield
Bats/Throws: R/R
Where did you grow up?
Bronx, NY
Where do you live now?
Quincy, MA
Where do/did you go to college?
Eastern Nazarene College
If you served in the military, where?
United States Army
Clubs Played for in YBL:
Forest Hills Force in  2012, then the West Roxbury Nationals in 2013. And until I have to report for basic training, I'll be back with the Nationals for 2014 as well.
What baseball awards / honors have you won in your life?
High School MVP, Seniors All Star Team, Yawkey Baseball League All Star Team
Favorite MLB position player of all time?
Manny Ramirez
Favorite MLB pitcher of all time?
Pedro Martinez
Who is the most underrated player on the Nationals?
Who else on the Nationals would make for an interesting interview?
Who have you most looked up to in the YBL?
Our team owner
Who is the toughest pitcher to face in the YBL?
What was the most exciting moment you've had in the YBL?
What do you like most about playing in the YBL?
The competition in the league gets stronger every year and it makes it more fun to play against the best players available. Anything that keeps pushing the quality of players and talent level higher is always a good thing.
What was the greatest accomplishment in your life?
Joining the military
Who is the most influential person(s) in your life?
My mother
What drives you to keep playing ball every summer?
Just the love of the game. Stepping out into the field and forgetting about bills, problems, school, work, or just life in general while I'm having fun.