PITCHER OF THE WEEK: Stephano Stravoravdis – South Boston Saints – #29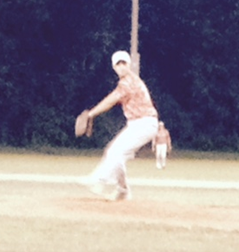 Now approximately a third of the way into the 2016 YBL season, our next Pitcher of the Week goes to rookie Stephano Stravoravdis of the Saints. In his most recent start, Stephano threw a complete game 2-hitter against the new kids from Charlestown, yielding only one earned run to go with a walk and six strikeouts.
Fantasy Impact: There aren't a great deal of rookies making moves in the YBL Fantasy League, but SS will be on the draft boards in 2017 if he's able to use this start to build momentum and help the Saints win some games as they head towards the playoffs.
PLAYER OF THE WEEK: Bobby Barrett – Somerville Alibrandis – #7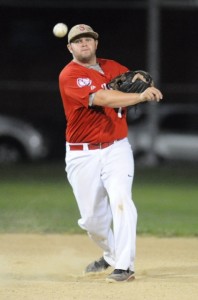 Thus far in 2016 we haven't seen any players from the defending champs take home any weekly honors, but that ends here. Shortstop Bobby Barrett continued to put up some healthy numbers last week, collecting 8 hits and 5 rbi in 3 games, including a 3-hit / 4 rbi night against Southie.
Fantasy Impact: Barrett is doing Barrett things for Team 'Nicholson Dimes' (mgr: Cam Lynch), as he currently leads the league with a frothy .680 avg, complimented by 6 rbi and 5 steals.
Honorable Mention:

The Charlestown Townies have notched their first W since joining the Yawkey League this year, taking down the struggling Savin Hill Dodgers 6-1.