PITCHER OF THE WEEK: Chris Dion – Stoneham Sabers – #31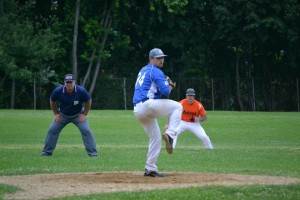 Flip a page on the calendar and we're cruising into the meat of the baseball season. After his 3rd quality start, the next Pitcher of the Week goes to Chris Dion of the Stahls. After wins against the Townies and McKay Club, Dion makes his best start of the young season by stifling the annual offensive powerhouse of the EB Knights. His complete game gem yielded only one earned run to go along with 6 hits and 1 walk, leading the Sabers to a 5-2 win at The Beach.
Fantasy Impact: Three starts in and three consecutive wins from Chris has Team 'Deane Street Hooligans' (mgr: Travis Adams) looking like the team to beat a third of the way into the season. Dion has shot out to a 3-0 start allowing only 2 earned runs in 20 innings, to go along with an 18:3 k:bb ratio.
PLAYER OF THE WEEK: Trevor Boyce – South Boston Saints – #26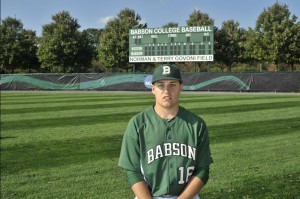 And the Player of the Week award goes to the Saints' Boyce. In three games this past week, Trevor raked 8 hits for a .750 average with 4 runs scored and 3 rbi, including a double and 2 triples in a tight loss to the Knights.
Fantasy Impact: Boyce's big week is a much-needed shot in the arm for the current cellar-dweller of the YBL Fantasy League, Team 'Ockner Doodle Doo' (mgr: Chris Foundas). Trevor now owns a .455/.556/.682 slash line, and will need to keep up the momentum if ODD is going to push its way into contention.